You helped Ashley and her boys keep their home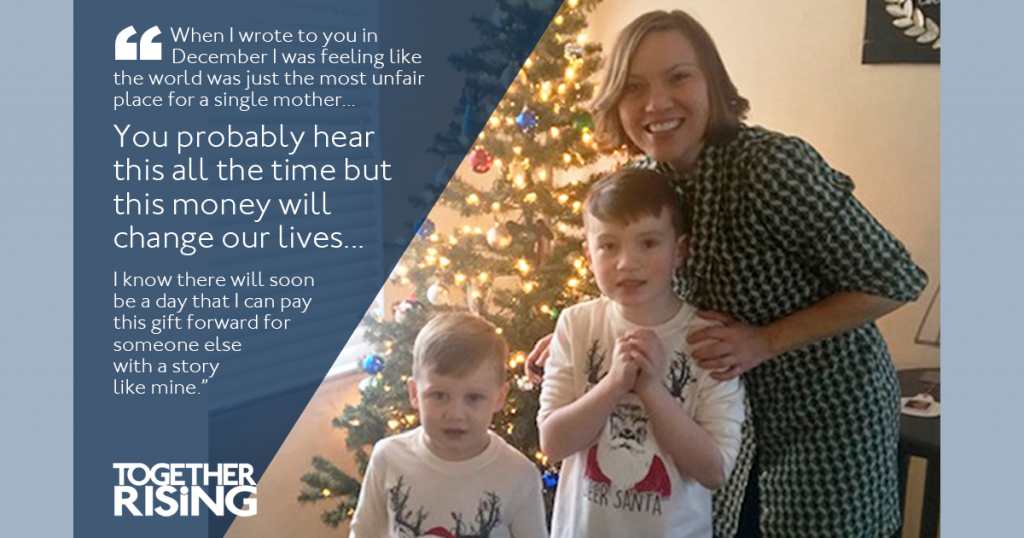 We are a community of people who believe in asking for help when we need it, and giving help when we can offer it—this hope for our work and our world is illustrated by Ashley's story. A single mom of two, Ashley cared for her boys, ages four and seven, all on her own. In her words, "I have a 7 year old boy with autism and I have struggled the last few years in finding a job that will allow me the kind of schedule I need to support my son." After she'd finally found the right job assisting a child at a local school, COVID shuttered the school's doors. Her sole source of income disappeared. 
When she lost her job, she'd been without electricity in her kitchen for over a year. Her thermostat malfunctioned constantly, allowing the temperature to rise and rise uncontrollably until it was unbearably hot. Without the funds needed for a repair, she resorted to turning the system off. Her boys slept in sweaters at night to keep warm.
Ashley continued to budget carefully—but as the closure persisted it became increasingly difficult to make ends meet. Having fallen behind on housing costs, she worried she'd soon have to sell her only car so she and her boys wouldn't lose their home.
To prevent another devastating loss for her family, she reached out to Together Rising to ask for the help she needed. You stepped in—keeping the family in their home and enabling Ashley to get back on her feet. In her thank you to you, she shared:
"When I wrote to you in December I was feeling like the world was just the most unfair place for a single mother…This money will change our lives…I know there will soon be a day that I can pay this gift forward for someone else with a story like mine."
Her story embodies the hope we have for our work and our world—that we can get help when we need it and we can give help when we can offer it.
Through Together Rising, you have invested $1,136,587.84 to assist individuals and families like Ashley's with COVID relief—and you are continuing that work every day.