You helped fund the repair of Garry's beloved home after the shelling stole his safety
When the world feels filled with darkness, we reach for our resolve to remain a bright, unwavering light. That's who you were for Garry: You helped fund the repair of his beloved home after the shelling stole his safety.
During one of the countless, relentless attacks on Ukraine, Garry's apartment was bombarded by bombing. His home was severely damaged and in desperate need of repair, including his kitchen. It was no longer liveable.
Like so many whose lives have been shattered overnight by the attacks on Ukraine, almost everything was suddenly uncertain. Where would Garry live? Where would he sleep in the coming months, when winter would bring freezing temperatures?
Garry would remain in his home. His apartment would be expertly restored by our partner, World Jewish Relief. In the last decade, their team has restored 3,428 homes in desperate need of repair so older neighbors can live with comfort and dignity.
Many in Garry's generation are Holocaust survivors. They are intimately acquainted with the immense trauma of war— deep trauma that has continued to compound, catalyzed by the vicious violence Ukraine has endured.
The cold air will soon turn frigid, but Garry will remain warm. Because of you, he now has a heated room where he can find refuge. You can see the enormous relief on his face. Look at his smile!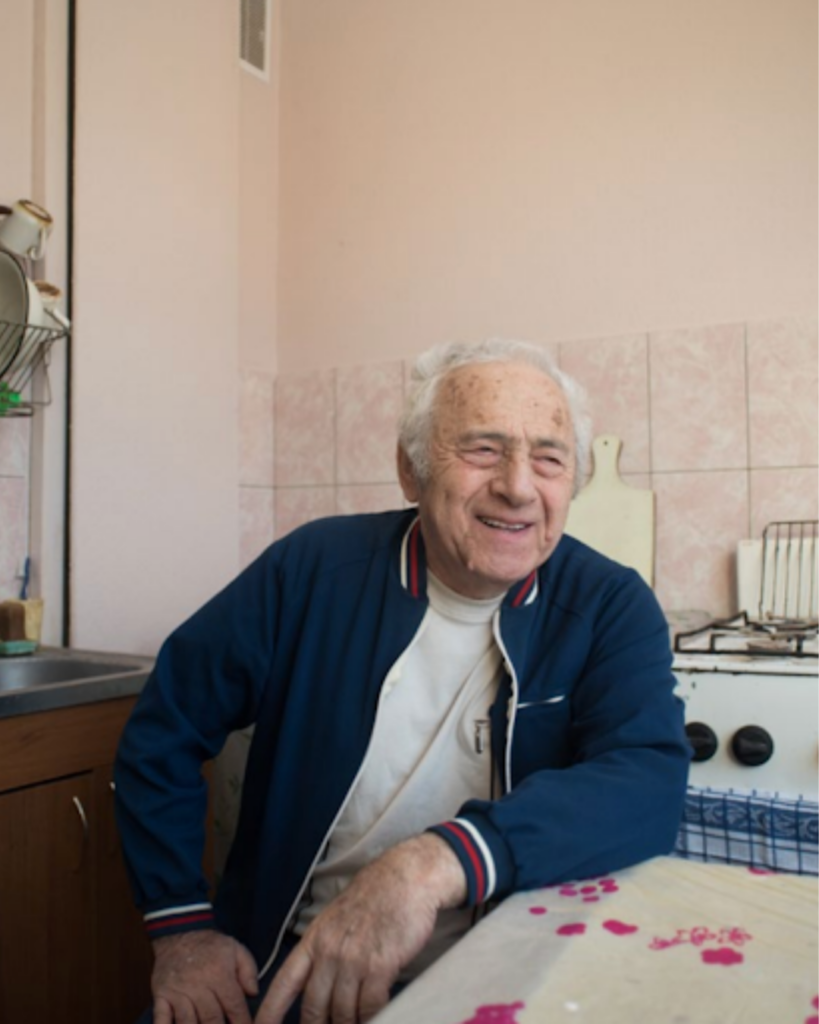 It has been eight months since the attacks on Ukraine began. In that time, we have invested $2,593,046.12 in fourteen organizations—including $200,000 to World Jewish Relief—to stand with the families, children, and communities devastated by the unprovoked, relentless attacks on Ukraine.
Thank you for standing with Garry. Thank you for refusing to succumb to the darkness. Thank you for creating light instead. Together, we stand in love, solidarity, fury, and relentless hope.