You helped Lydia's House create a safe place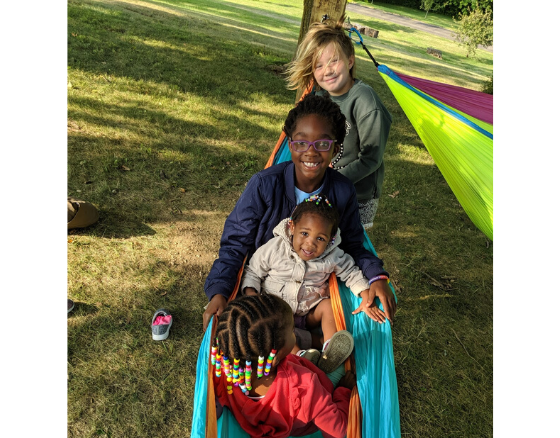 The work of this community – the thousands of recurring givers to Together Rising -- is to invest in lifting one woman, family, and community at a time. We support safe and stable housing for women and children in crisis.
Because of your investment in Together Rising, we were able to invest in Lydia's House, a transitional housing provider in Cincinnati, and one of the few shelters in the area where women with children can live while pregnant or just after giving birth.
Providing transitional housing for approximately 36 homeless women and children each year, they focus on the specific challenges each family faces and provide the vital support they need to stabilize and not return to homelessness.
Because many of the women grew up in foster care or abusive homes, they have little or no family support. So, this community is a lifeline. The impact continues beyond the length of the program. At the end of their residency, many women remain in the neighborhood -- coming for dinner, stopping by for coffee, and bringing their kids back to play.
To strengthen this extended community, Lydia's House recently bought and renovated a space in the neighborhood and opened a new 8-unit home for women and children ready to live on their own. They partnered with a Montessori school to occupy the first level -- giving the neighborhood a new preschool!
That's where you stepped in. You've invested $50,000 to make this expansion possible -- including building a beautiful, safe, and nurturing natural play space where mamas can be together and their kids can play.
You are giving these warrior women a sisterhood as they work, go to school, raise their children, and rebuild their lives. You are stepping in to support their hard work, ensuring these families do not return to homelessness.
Thank you for investing in Together Rising so that we can invest in these families together.