You would not allow Debra and her children to lose their home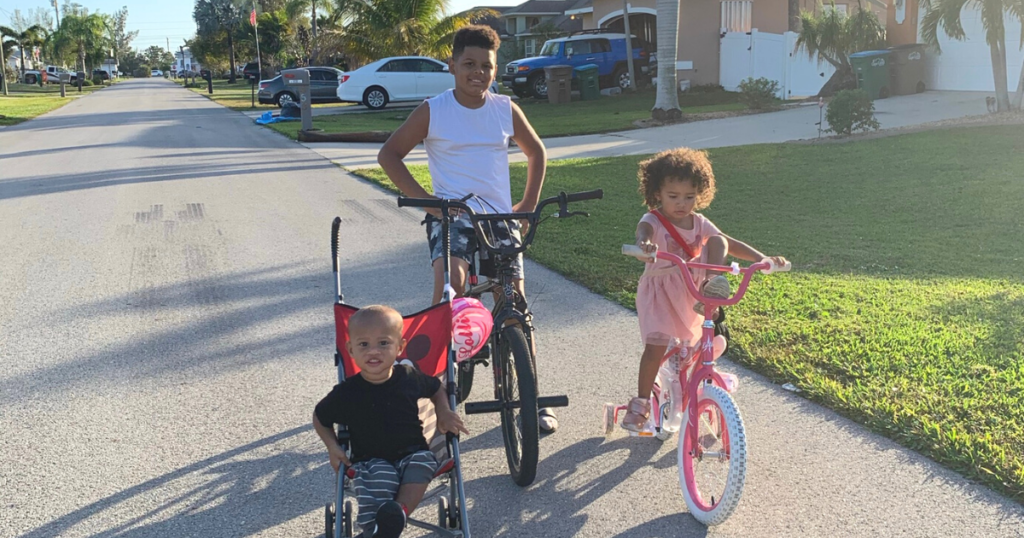 Content warning: This story includes one mention of interpersonal partner violence.
This community is a place to turn—just as it was for Debra.
Debra is a single mom raising her three children on her own after surviving interpersonal partner violence.
When we met Debra, two of her children had just been exposed to COVID-19 at daycare. As their sole caregiver without another option for childcare, she had to stay home with them for back-to-back weeks.
Debra ended up losing her job over it.
She filed for unemployment, which became her only income for her family of four. It wasn't nearly enough. When she wrote to us, Debra was at risk of losing the house that she and her babies called home.
Shouldering such immense pressure all on her own had taken a serious toll. She bravely shared that her mental health had declined significantly—so much so that she recently required emergency mental health services.
You would not allow Debra and her children to lose their house on top of everything else they were going through. You would show up for them through Together Rising.
Together, we helped ease the heavy weight Debra was carrying by herself by sending her a direct grant to help keep her afloat, a gift made possible by the steadfast support of our monthly donors.
We are deeply grateful to TEAM LOVE for allowing us to be a place where Debra could turn.
Do you want to step up with us in support of more families? Join TEAM LOVE! You can be part of the collective that makes it possible for us to deploy funds quickly when families, children, and communities in crisis need help. Join us at TogetherRising.org/Give.
Note: Debra is a pseudonym used at the grant recipient's request.