Your continued investment in Martha's Place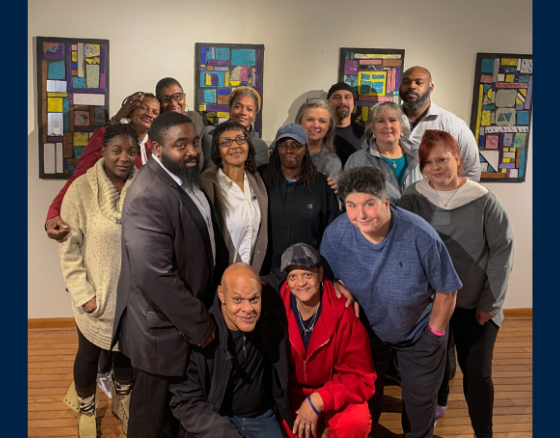 We are so happy to give you an update on what your love is doing for this Baltimore community! 
When Ms. Amelia and her husband started connecting with Baltimore neighbors two decades ago, the people said they desperately needed transitional housing for women who were newly sober. Ms. Amelia, who lost her own sister to addiction, gathered her broken heart, rallied other broken-hearted volunteers, and together they purchased and renovated an abandoned building and opened Martha's Place in 2000. They have been tirelessly serving the community and recovering warriors ever since.
In December 2017, through Together Rising, you rallied to raise $175,000 to keep their life-saving, community-healing work going for the next year.  We've remained close with the amazing people at Martha's Place and when they needed to replace their dilapidated furnishings so that their surroundings matched the dignity of their mission to stay sober and self-sufficient, you stepped in with an additional investment to make that happen.
They recently finished the renovations of the furnishing, and the four Martha's Place residences are warmer and cozier than ever. In addition to the furniture, your investment also enabled a special opportunity to collaborate with Baltimore's Jubilee Arts program. The women of Martha's Place helped create beautiful the tile mosaics pictured above, which will hang in the dining and gathering area as well as the six bedrooms at the location. It was deeply meaningful for the women to be involved in this creation, as they see now their artwork surrounding them in their own home every day.
Thank you for standing with Ms. Amelia, and with all of those helping and healing at Martha's Place, so these courageous women can step into 2020 with dignity.