Remember when the strongest hurricane to hit Louisiana's shores in over 160 years ripped trees from the ground and roofs from homes last September? In response, Together Rising invested $70,000 in our long-time partner, All Hands and Hearts (AHAH), whose team was already on the ground providing relief to families. What follows is the story of the monumental impact that investment made and how all of us are still standing with the families affected by Hurricane Laura—nine months later—through an additional $102,000 investment in AHAH's work.
After Hurricane Laura struck, AHAH immediately addressed families' most urgent needs, distributing vital essentials including water, food, fuel and more. They then listened intently to community leaders, those most impacted, and fellow organizations to determine their most effective use. We quickly deployed $70,000 to enable their team to place temporary tarp roofs, remove damaged belongings, and remediate mold to salvage as many families' homes as possible.
With your investment, as well as others, AHAH has supported an outstanding number of families—146 in total. Specifically:
75 homes had downed trees chainsawed and removed
38 were mucked and gutted
27 received mold sanitation services
50 roofs were tarped, 19 were repaired
And 4 ADA ramps were constructed
All of this impact—because all of us showed up.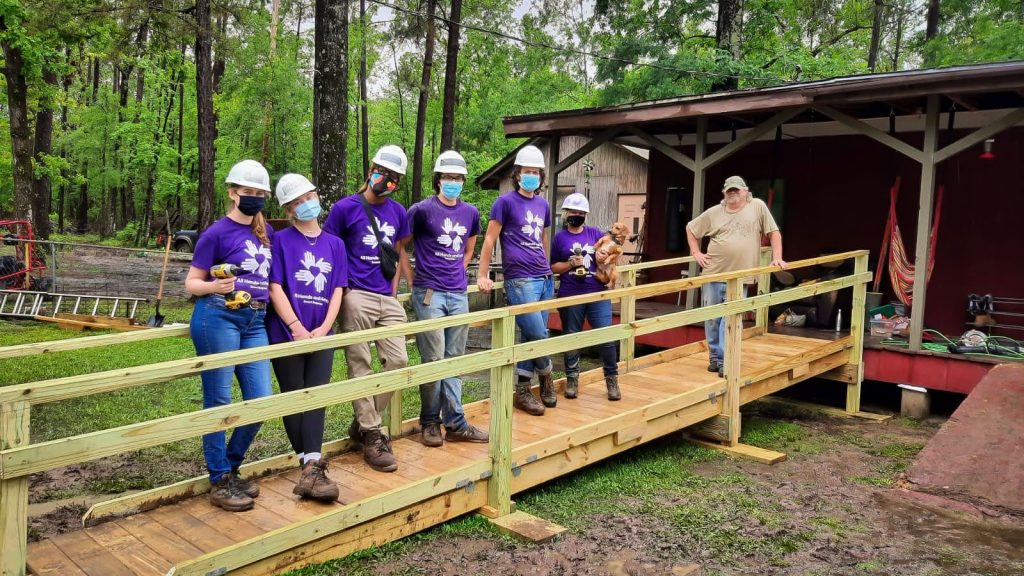 When we spoke with the AHAH team a few weeks ago, they shared that there are additional families they want to support. Specifically:
8 homes are in progress and need to be finished
14 require muck and guts
9 require roof repairs
18 have started the intake process for interior repairs
And at least 2 more families require ADA ramps
While AHAH had already raised 75% of the funds needed, they still had a gap of $102,000. All of us, through Together Rising, stepped into that gap and invested the remaining amount—enough to support all of these additional families.
We believe not only in responding immediately when natural disasters strike—but also in continuing to invest in recovery months after the news cycle has moved on. Thank you for continuing to stand with these families with us.