A West Virginia Homecoming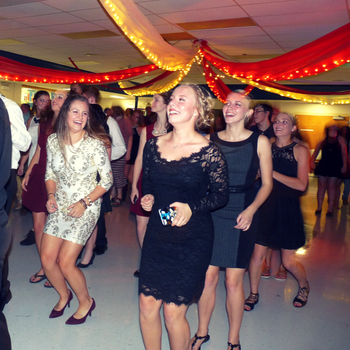 Our hearts have been heavy with despair, here at Together Rising, over the severe flooding in West Virginia, Louisiana, and other states over the last many months.   We knew we wanted to help, but were not sure what we could do amidst such devastation.
As the school year was starting, and as we prepared our own children's backpacks to return to school, we realized that for many students in West Virginia and Louisiana, there was no school to return to. Last month, we made a donation to purchase school supplies for Louisiana children whose classrooms and school supplies had been lost.  (Read that story, here.) With your everyday donations, we wanted to do something for our beloved sisters and brothers in West Virginia, too.
We connected with June, an 11th-grade English teacher at Herbert Hoover High School in West Virginia, who was organizing the school's homecoming. Over the summer, seven feet of water filled the school, flooding over 75% of Herbert Hoover High. Several students and teachers lost their homes and the school would have to be rebuilt, but June was determined to give her students a dance.  With no high school to go to, the district set up a plan to "timeshare" the middle school – where the middle school students would attend class in the morning, and the high school students would attend in the afternoon – until the high school could be rebuilt.  This left the students with nowhere to hold their homecoming week, which usually occurred in the high school gym.
In June's words, "We want to make Homecoming something that could boost morale for these students – many of whom have lost everything, including their homes."  Together Rising heard this call, and stepped in to help.  We paid to rent a large tent that could hold up to 800 people for the Homecoming activities, and paid for decorations, food, and other necessities for the school dance. It was the first time in many years that the Homecoming has included a dance – much to the delight of the students!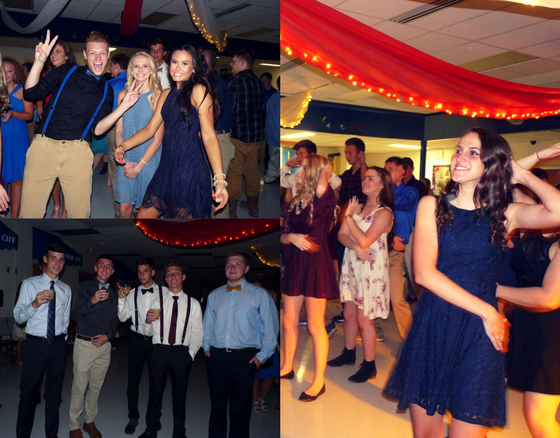 As June told us, "Our homecoming was a success thanks to your generous donation. We were able to go above and beyond what any student, parent, or teacher imagined possible under our current circumstances." Thank you for making a difference in the lives of these students with your donations to Together Rising!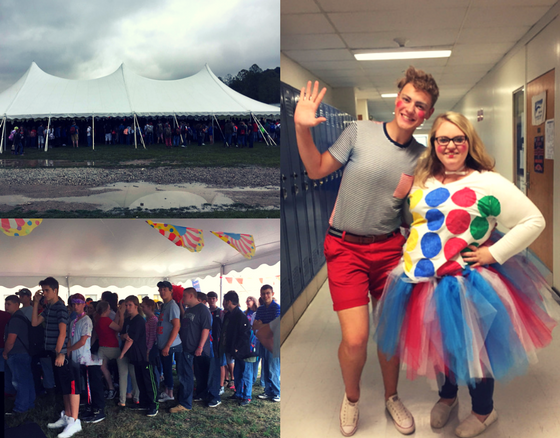 If you'd like to donate to this healing, uplifting work of Together Rising, please go to https://togetherrising.org/give/.